Mueller Time
Submitted by

nycpf

on Tue, 07/23/2019 - 8:39am
Special Counsel Mueller's testimony was a culmination of a special probe, two-years in making, summarized in an over 440-page report, with 2,800 subpoenas, nearly 500 search warrants, and approximately 500 witnesses.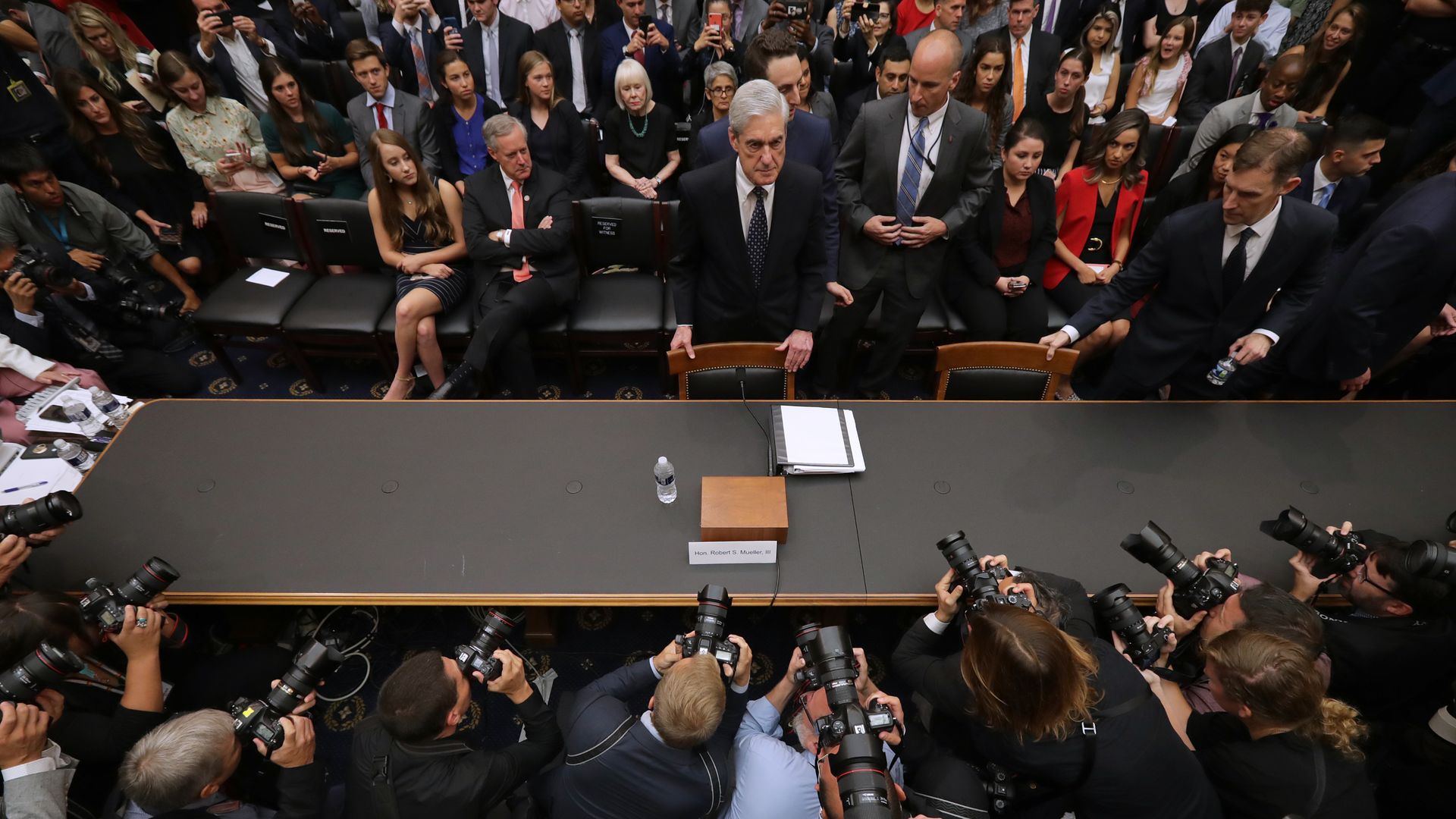 This meeting is only our SECOND and probably the FINAL discussion on "Russia-gate." That being said, we'll discuss the following:
▨ The takeaway from Mueller's testimony.
▨ Was Mueller's testimony consistent with the Report?
▨ How did Mueller's testimony contradict the A.G. Barr's interpretation?
▨ Should a sitting-president be indicted for any criminal offenses?
▨ Did the testimony sway your opinion regarding the impeachment efforts brewing in the House?
▨ Is it proper for the Office of the Special Counsel to issue any "exoneration" at the conclusion of its investigation?
▨ Overall, did Mueller's testimony clarify, or further confuse, your understanding of the Report?
▨ What's next, if any, for this special probe?
▨ Finally, the "known-knowns" and the "unknown-unknowns."
IMPORTANT: This discussion will strictly be focused on the Mueller Report and his testimony. Due to the time constraints, we won't have time to delve into "conspiracy theories" or resort to hyper-partisan rhetoric.